The Gourmet Trip is upon us! Join us for a short backpacking trip (less than two miles), good food, great people, song, dance, and a trip you will not soon forget! Put away your comfy nylon zip-off hiking pants for a weekend and don some high-class attire. Dine on a feast of culinary treats, while competing against others to see who can cook the fanciest, tastiest, and most gourmet dish using whatever you can bear to carry with you. We encourage all kinds of outdoor luxuries: tablecloths, mood lighting, musical performances… the only limit is your creativity! The Gourmet Trip is a CHAOS classic, since 1979!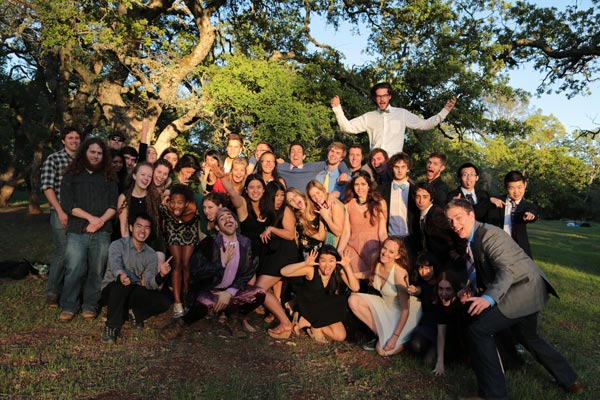 When?
Saturday, November 1st – Sunday, November 2nd
Where?
Henry Coe State Park, Manzanita Point Group Campsites #4 and #5
How?
Attend the planning meetings to find a ride and a cooking group:

Wednesday, October 22nd: 6:00-7:30pm in 101 Morgan
Wednesday, October 29th: 6:00-7:30pm, Location TBA

Pay a $5 fee at a planning meeting or regular CHAOS meeting (waived for drivers).
Show up!
Do you have any photos from previous years?
Yep! Some Flickr albums from previous Gourmet Trips are available here:
If you've got any you'd like to share, please let us know!