UC Berekeley Hiking Club November 16-18, 1990 Reunion. Pictures include members from the 1950's – 1960's. Collage by former member Carla Selby
CHAOS was founded in 1870. That's a really really really long time ago...
CHAOS has a long tradition at UC Berkeley. We've had thousands of members that span generations of UC Berkeley graduates. 
Since it's founding CHAOS has expanded it's trails continuously. As our members move away the spirit of CHAOS goes with them. Here are some of the children of CHAOS:
Commonwealth of Nature Fanatics Unofficial SF/South Bay Excursion (CONFUSED) – San Francisco/San Jose/Bay Area
Colorado Hiking and Outdoors Society (CHAOS) – Boulder
Colorado Hiking and Outdoors Society (CHAOS) – Denver
Colorado Hiking and Outdoors Society Jr. (CHAOS Jr.) – For kids!
Chesapeake Hiking and Outdoors Society (CHAOS) – Maryland (Our first grandchild!)
Sierra Lakes Aquatic Club (SLAC)
David Outdoor Recreation Club (DORCS 2005)
Cal Humboldt Anything Outdoors Society (CHAOS 2007)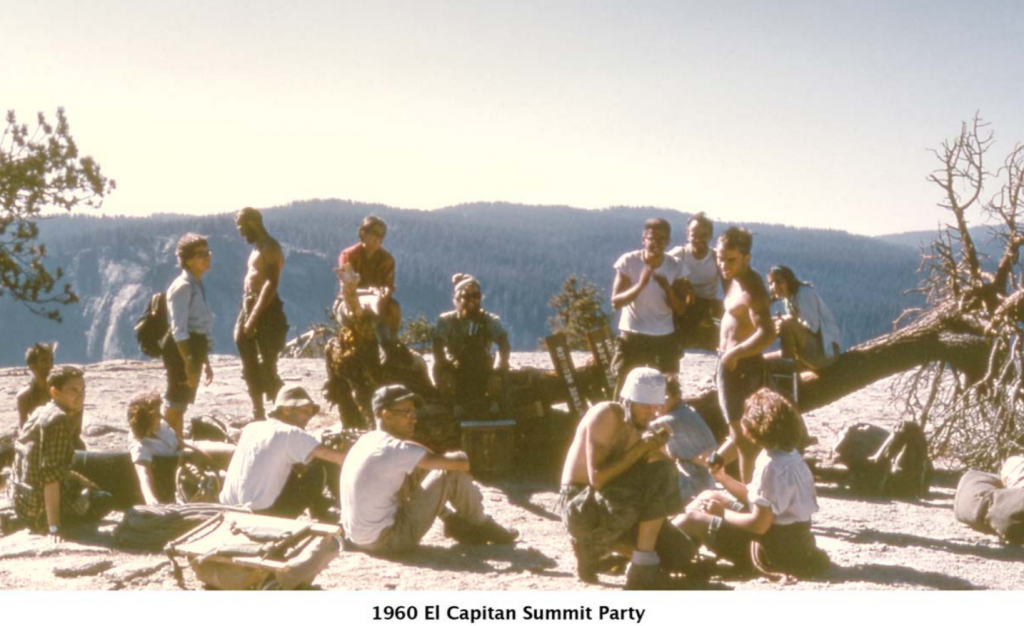 Joseph LeConte creates the University Excursions Party
We officially become the University of California Hiking Club
We change our name to Cal Hiking and Outdoors Society